Loans & More
If you have frozen your Equifax credit report, please unfreeze to avoid delays in loan processing.
Loan rates using our Performance Based Pricing are determined by credit score & term. For us to better assist you we recommend getting pre-approved on all loans. For peace of mind select payment protection of Credit Disability and/or Credit Life.
Autos & Motorcycles: 2.49% - 14.49%:
new up to 100% financing & 96 month term
used up to 90% financing & 72 month term
Recreational Collateral: 3.25% - 13.50%:
new up to 100% financing
used up to 90% financing
Special terms for Boats and Motorhomes, financing up to 12 years
Home Equity - 4.25% - 11.25%:
5 year fixed rate, amortized up to 15 years
with a balloon payment after 5 years
• financing up to 80% LTV (Loan to Value) maximum $150,000
• minimal closing costs
Share Secured - 2.49% up to 72 month financing:
limited to available share balances
Signature - 9.25% - 18.00%
$10,000 maximum up to 60 months financing
Total of all loan balances excluding Home Equity is $100,000 per member. All share and loan rates are subject to change at the discretion of the Board of Directors, except in the instance of a previously advertised special whereby those special dates/terms are clearly disclosed and defined.
VISA Credit Cards
Sallie Mae Smart Option Student Loan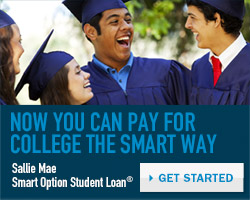 Go to main navigation